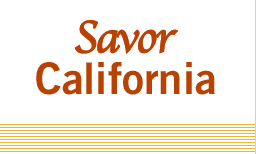 NEW from Valley Fig Growers!
Fig Spreads --
Mission Fig Spread
Balsamic Pepper Fig Spread
California Orange Fig Spread
Port Wine Fig Spread
The versatility of figs is evidenced by the fact that they are equally at home in appetizers such as broiled figs wrapped in prosciutto, entrees including dried fig stuffed pork loin and braised chicken with figs and fennel, salads such as orange, fig and sweet onion mixed greens, and desserts where they truly shine in just about every form.

Valley Fig Growers sells a wide variety of California Fig products under its brand names of Blue Ribbon® Orchard Choice®, Sun-Maid® and Old Orchard. In addition, Valley Fig Growers offers a variety of Blue Ribbon Orchard Choice Organic Fig products including whole dried figs, fig paste, and diced figs. Valley Fig Growers products are available at most major retailers throughout the US.

Because it's important to many of their customers, all Valley Fig Growers consumer pack figs are certified Kosher.

Richard and Maury DeBenedetto grow figs today in California's San Joaquin Valley on land where their father started growing them in the early 1900s. "This was obviously the perfect place to grow figs. Back in 1959, the growers got together to form Valley Fig Growers, so that we could process and market our figs together. There are more than 20 of us now in this grower-owned cooperative. All the figs grown commercially in the United States come from the Central Valley."

While much has changed over the years, succeeding generations are proud of their heritage and continue its traditions. Andy Andrews, an original grower member says, "I grow the same varieties of figs and use the same methods as when I started in the business over 40 years ago. I'm very proud of the quality, sweetness and taste of my figs."

"Most of our work in the orchards begins in May as the fruit appears on the trees and culminates in October with the final picking of the dried fruit," explains Richard DeBenedetto, "but all year we are continually preparing the soil, monitoring irrigation and pruning the trees to keep our orchards healthy. We harvest the dried figs when they are fully ripened and partially dried on the tree." Fresh figs are available beginning in June and are harvested through October, while dried figs are available all year round.

The way figs thrive under the warm California sun you might think they originated there. However, the Spaniards brought figs to the Americas in the early 1500s. The Mission Fig takes its name from the missionary fathers who planted this variety in California. The soil and climate in the fertile San Joaquin Valley are ideal for growing figs, and four principal varieties are grown there: Mission, Calimyrna, Adriatic, and Kadota.

Mission Figs have a dark purple soft thin skin with a sweet, fruity taste and firm texture. There are two crops per season. Missions are the main ingredient in fig paste and are also offered diced and whole. Calimyrna Figs are amber colored with soft skins, well-developed seeds and a slightly nutty flavor. Adriatic Figs are also amber colored but smaller in size than Calimyrnas. Adriatic Figs are mostly used in fig bar cookies. Kadota Figs are mainly used fresh for canning, but a small percentage are dried. Small in size, Kadota Figs have a thicker skin and a limited number of small, undeveloped seeds.

Calimyrna and Mission Figs are the most popular varieties for snacking and cooking. While there are slight flavor and texture differences between these two varieties, they are interchangeable in most recipes. Dried California figs add a delicious hint of sweetness to grain side dishes, green and fruit salads, cakes, cookies, stuffings, stews, muffins and tarts.

Dried figs readily absorb wines, liqueurs and juices, making wonderful toppings on cheesecake, pound cake, and ice cream. A dramatic and luscious dessert -- brandy-soaked figs stuffed with crystallized ginger and dipped in dark chocolate.

Figs full flavor and chewy texture make them a deliciously portable and healthy snack, rich in complex carbohydrates, dietary fiber and essential minerals such as potassium, iron and calcium. Figs contain no fat, saturated fat, cholesterol or sodium. A serving of figs has 5 grams of dietary fiber, and a half-cup contains as much calcium as a half-cup of milk, so they not only taste good, but they're good for you too.